Our adventure driving and exploring Grand Teton National Park and Jackson Hole was truly so surreal. These two places are at the top of my return destination list and I can only hope that one day, you will be able to explore them as well.
Dearest D-RAVEL Traveler,
Founder Grace (@gracerigdon_) here! After spending a day hiking at Rocky Mountain National Park and exploring Grand Lake, Colorado, we hopped in the car that evening and drove to Rawlins, Wyoming. With our set route, this was the one evening where we truly needed only a place to rest our heads. We stayed in an Airbnb downtown Rawlins, WY. We arrived later in the evening, so the next morning we were interested in checking out the downtown area. It was in my opinion, a rundown western town and I wouldn't recommend staying in this town unless it's a used as a pit stop, like what we did. After waking up in Rawlins, our goal was to make it to Grand Teton National Park that day and it's about 4 hour drive, our longest drive of the trip. Hang in there, I can't wait to share with you our Wyoming road trip route!
Riverton, Wyoming
To break up our longer drive, we stopped in Riverton, WY, which is an adorable western town. We grabbed a cup coffee and breakfast and headed on our way. This town had so much character. It's a great pit stop destination and I highly recommend. After this stop, we continued on our journey to Grand Teton National Park.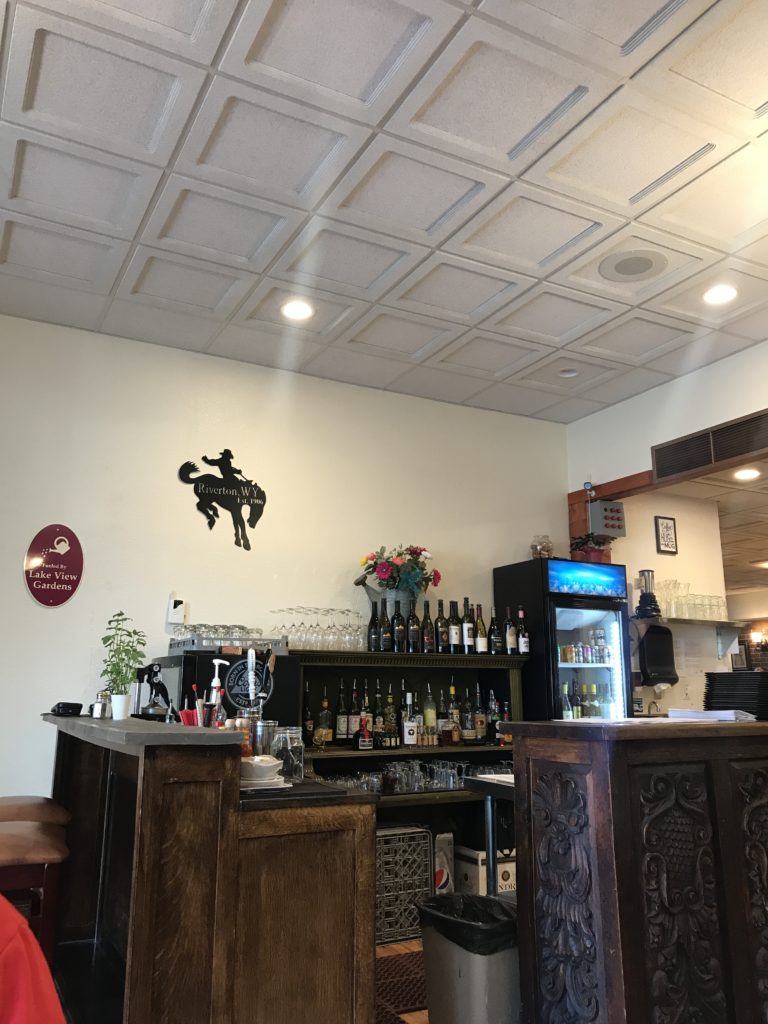 Grand Teton National Park
This was my absolute favorite park. I actually enjoyed this park even more than Yellowstone National Park. Yes, it's a smaller park, but I've never seen a view so beautiful. The drive heading into Grand Teton National Park is honestly unbelievable. Once we arrived in the park, we stopped at a few recommended picture points and traveled on to Jenny Lake. Jenny Lake is an all-natural lake that was formed around 12,000 years ago by glaciers. This lake is over 400 ft deep. We knew this was the lake we wanted to hike and picnic at, so instead of parking at the general parking area, we found our own spot.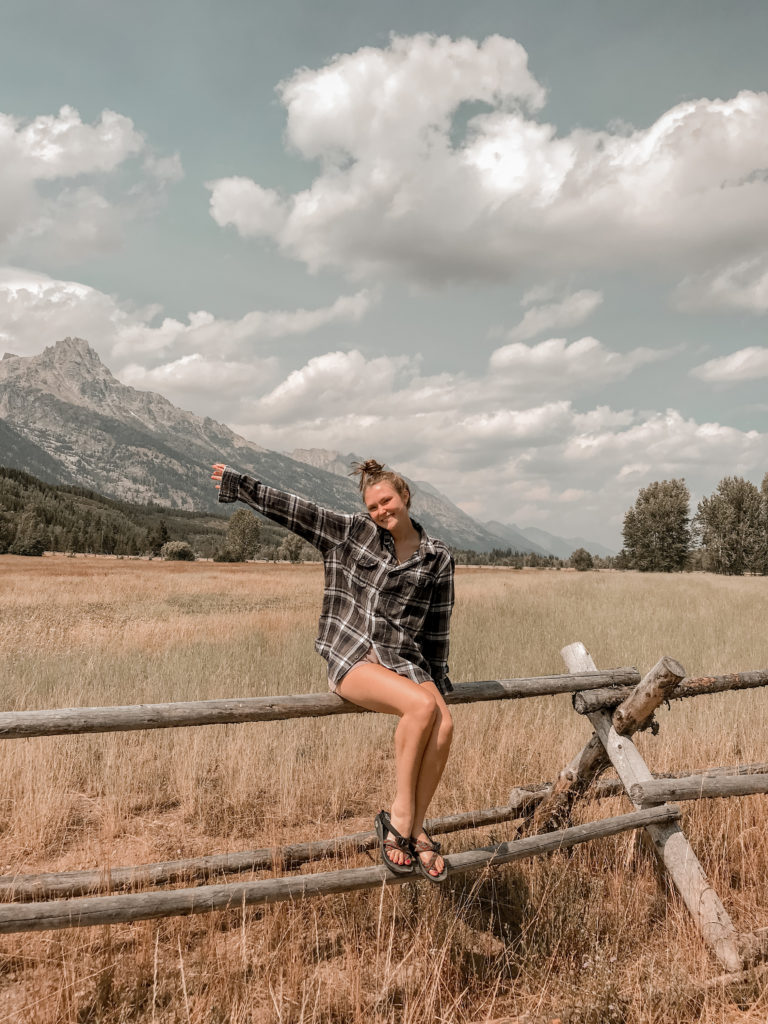 Tip: In order to explore a national park and not be surrounded by other tourists, you can't park where everyone else does, keep driving, you'll find a hiking start point farther down the road. This way, you can enjoy the scenery alone without several other tourists.
Tip #2: Pack a lunch! We brought along some PB&J's, fruit and other snack-y items + some local beer. We brought towels to sit on and enjoyed a day by the lake, literally by ourselves.
Tip #3: No matter the time of the year, wear your swim suit.
It was cooler that day, so we actually didn't wear our suits, but wish we would've. But, once we got to the lake, and knew we were alone, we got in our underwear and jumped in! The water is crystal clear and I've never seen anything like it. While it was cold at first, it seriously was a beautiful day swimming in such clear water and taking in the breathtaking views.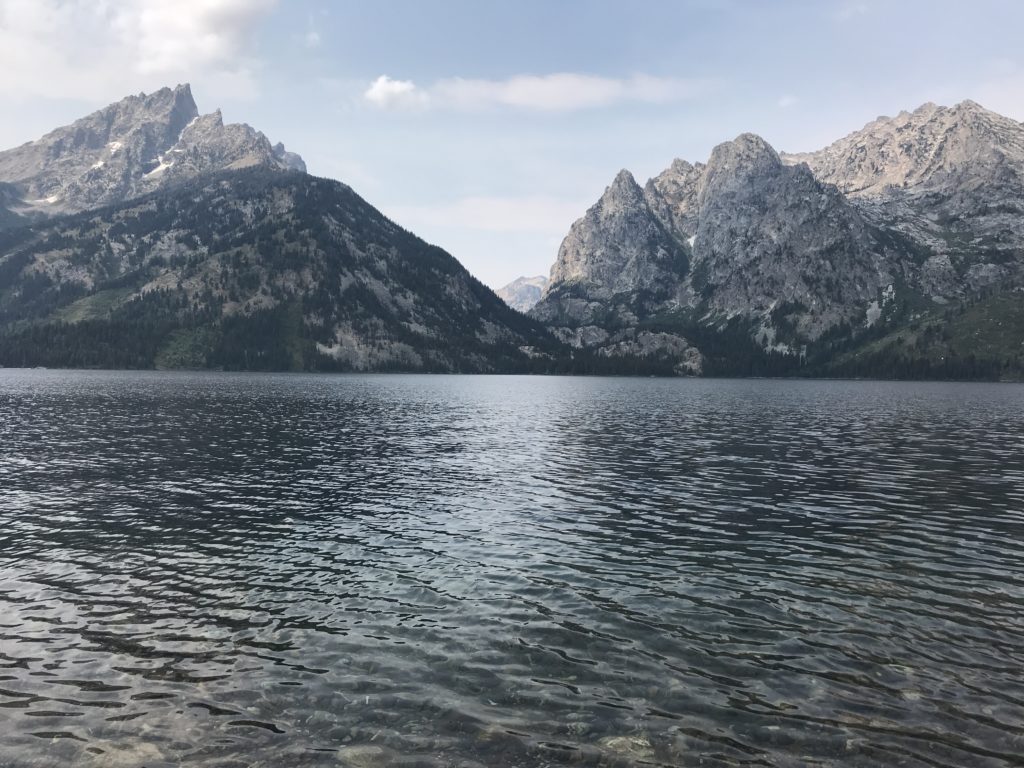 Jackson Hole, Wyoming
After spending about four hours at the lake, we packed up our picnic, and drove around an hour to Jackson Hole, WY! We were so excited about this destination, just because it is such a highly traveled to destination. We did a quick change-a-roo in the car and got on our way!
Jackson Hole was so fun. The town is yes, a little touristy. But, I thought we planned it perfectly. We arrived in Jackson Hole around 4:00pm and left by 11:30pm. So what did we do? As you may or may not know, this is a very expensive town, so for one evening it was perfect, but we were glad we weren't spending our money there for days to come.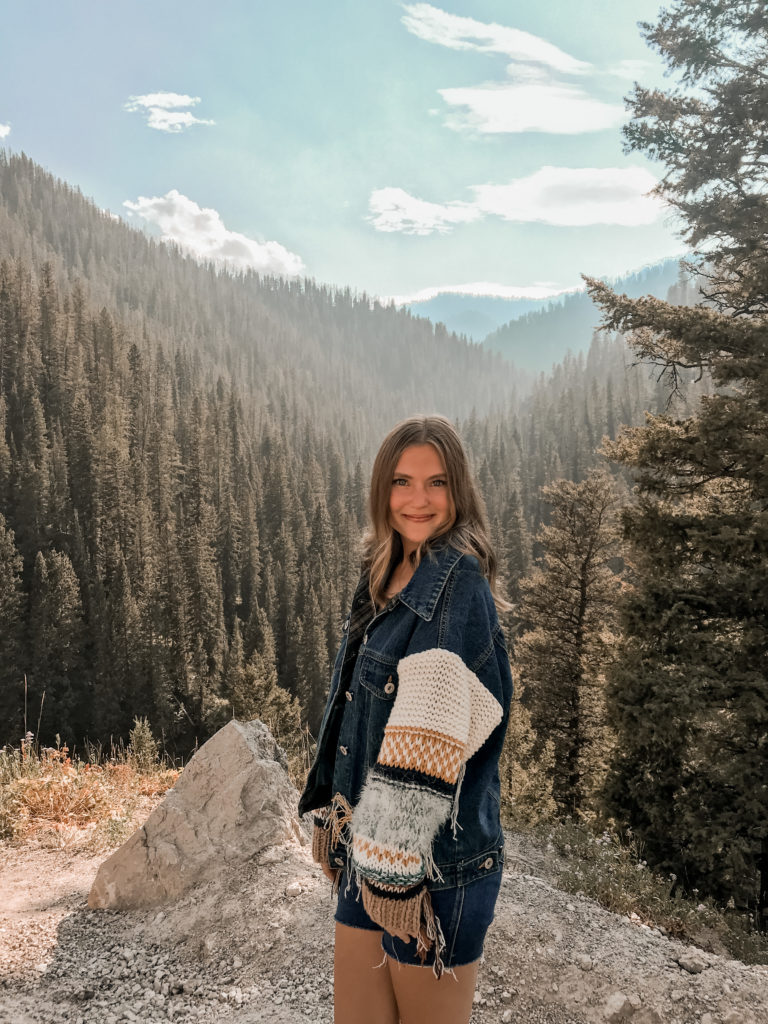 Where to Explore in Jackson Hole, WY
Tip: Do some research and plan where you want to eat out for dinner. Every restaurant requires a reservation, so it was actually difficult for us to sit somewhere!
Downtown Square
This downtown square is so cute! If you have a family, there's a park in the middle + some great places to take photos. All our favorite restaurants and bars were on the outskirts of this downtown square.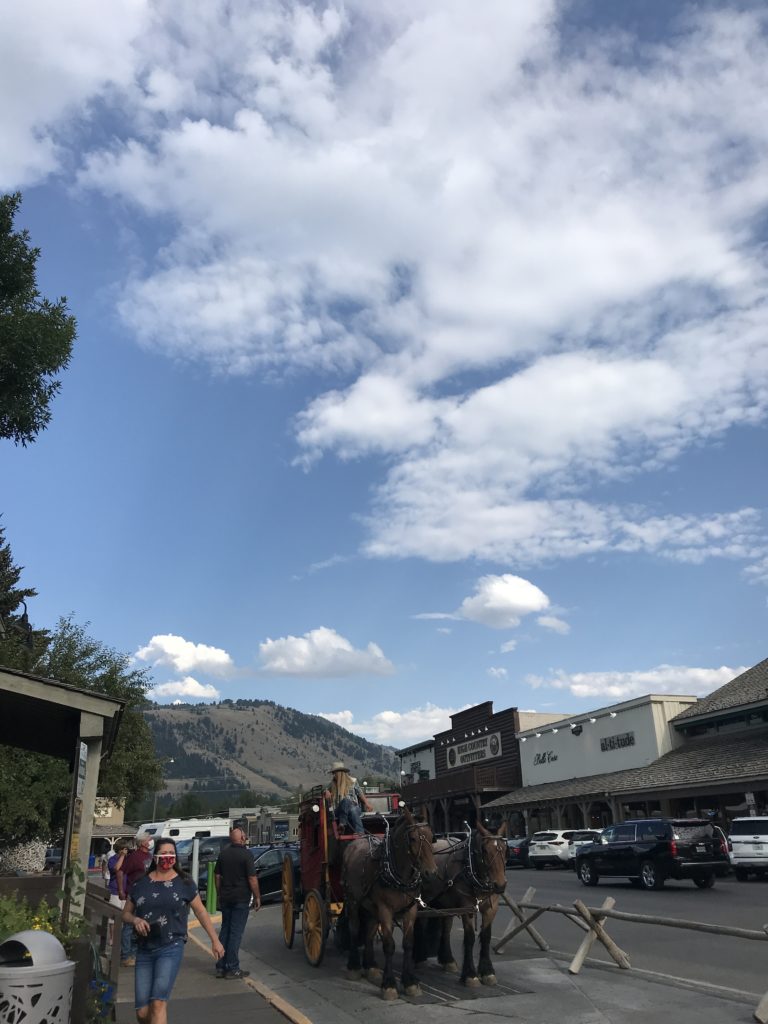 This is a fun outdoor wine bar with fresh groceries inside and a patio outback for a charcuterie night. We grabbed a glass of wine here to start our night of bar hopping and thought this place really was a great townie spot.
That evening for dinner, we did have troubles finding an open table. We ended up getting a seat at Gather, which is a more modern restaurant. We shared some cocktails and several appetizers…the charcuterie board was one I'll never forget! The atmosphere was 7/10.
This rustic western bar has cowboy memorabilia for days! It was truly a treat to sit back in such an old bar and listen to live music. This bar was established in 1937 and has a stage for dancing to get a true honky-tonk experience! Anyone who visits Jackson needs to make a stop at Million Dollar Cowboy Bar! Make sure of it.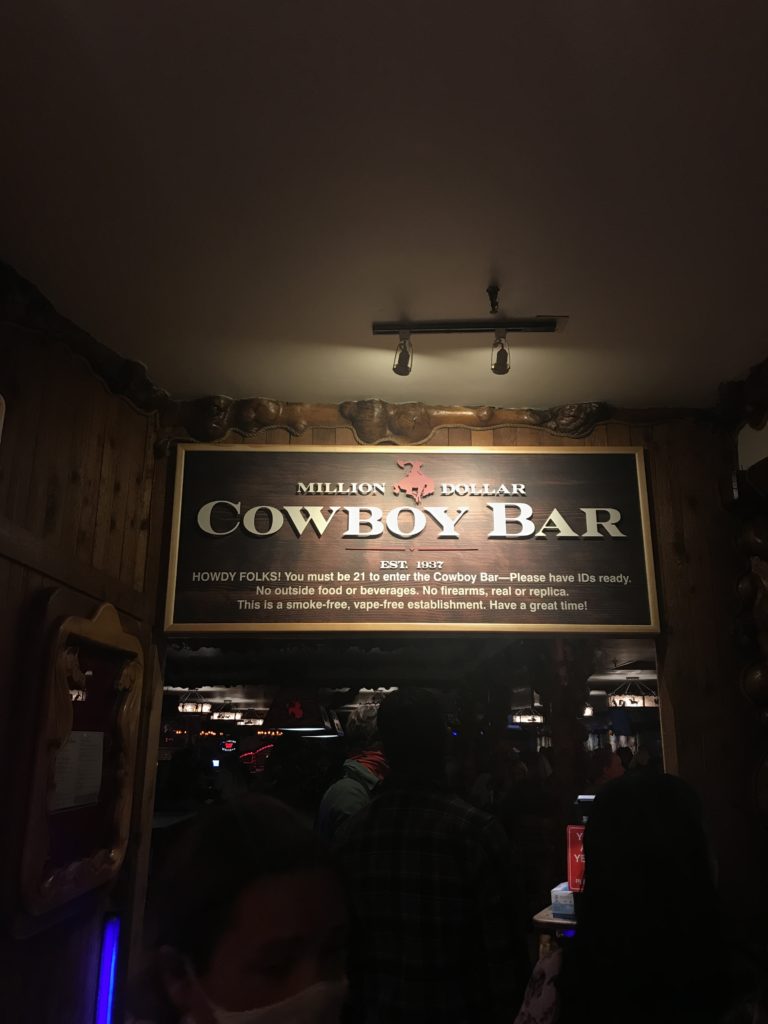 Ride to Victor, ID
After a late night in Jackson Hole, we drove to Victor, ID. Sounds crazy right? But, I was so happy we did this. During our evening in Jackson, we spent a lot of money. Drinks and food were really pricey. We were happy to spend the money for the fun, but Airbnb's were almost twice the price as they were in Victor, ID. So, we drove the 40-minutes that night and arrived at our stay in Victor! And boy, we were so happy we made the drive. Our time in Victor was spent enjoying nature and sleeping amongst the grasslands and mountains.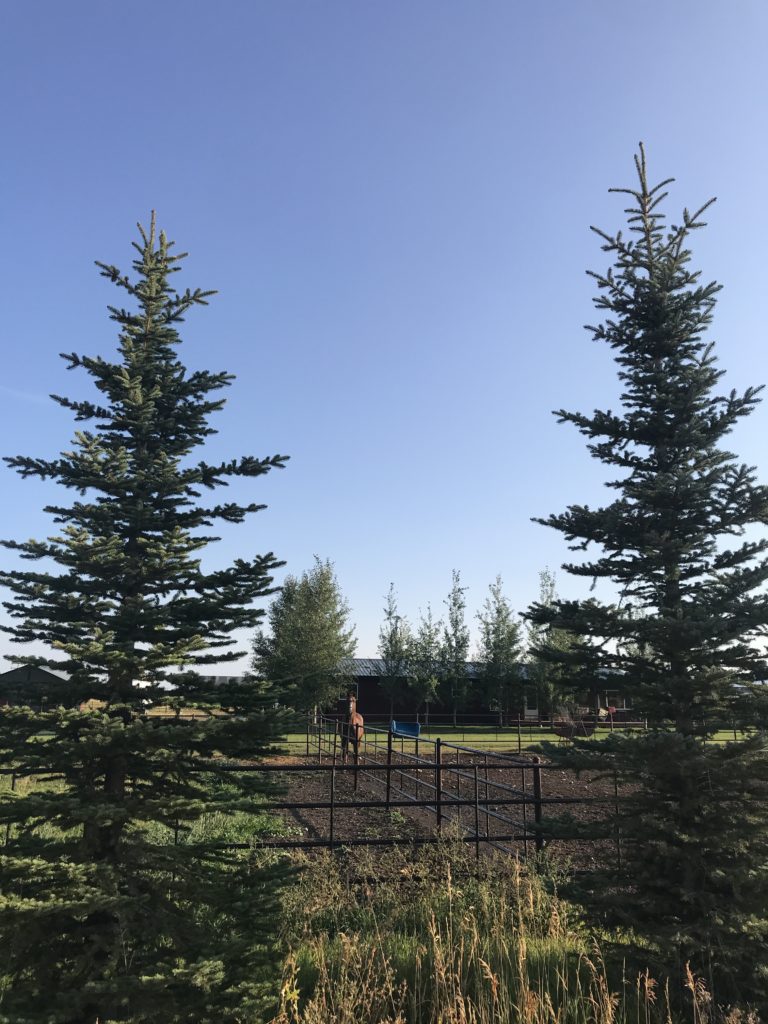 From our memorable time in Grand Teton National Park to dancing the night away in Jackson Hole, WY, this day was one I'll never forget.