It's that time of year where everyone is packing up their bags and getting ready to jet-set off to their favorite Spring Break destination. However, we all know packing can be stressful. It's a challenge to figure out how to keep everything organized and accessible when you need it. Good thing BÉIS has a huge assortment of travel bags for any kind of trip you are planning. Read on to figure out which BÉIS travel bag is perfect for your next getaway!
What is BÉIS?
All you need to know about this amazing luggage brand is that it is chic AND affordable. The one and only, Shay Mitchell, founded this brand for consumers to be able to travel in style without worrying about spending a whole paycheck. Each bag is super functional and is designed to be versatile for multiple occasions. All bags come in a variety of natural colors like black, beige, grey, and white.
The Suitcase
For your checked bag, may I recommend this new luggage from BÉIS called, The Soft-Sided Collapsible Check-In Roller. I always tend to over pack for vacations, so I loveee any extra space I can get. This luggage collapses when you need it to most like squeezing it in between other luggage or fitting it into a packed car. This luggage also has a weight indicator. Instead of putting your suitcase on the scale at home to check if you are maxed out, you can simply just look at the suitcase! It also has smooth-rolling 360 degree wheels for those "I'm going to miss my flight" moments. Plus, TSA locks for extra security.
Bonus: this soft-sided piece is super easy to access with a zip front opening.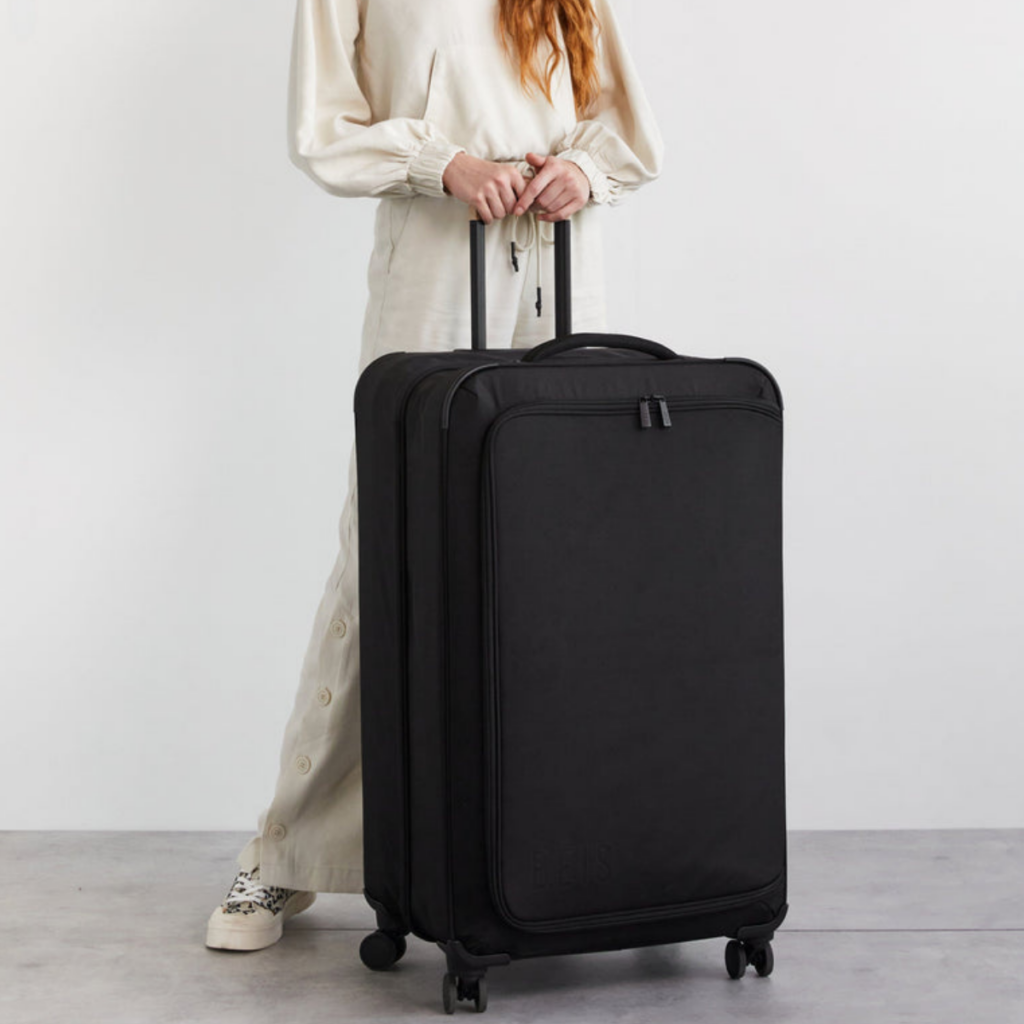 The Carry-On
For the bag that is always at your side, check out The Carry-On Roller. Compared to the Checked-In Roller, this little 21″ suitcase has a hard shell and sleek stripe design on the outside. It also expands when you need a little extra room and has ample space inside with an added zipper pouch for smaller items. The Roller also has a separate pouch for you to put dirty or damp clothing, so your other valuables won't get lost in the mess. I am also obsessed with the small details this suitcase has like the soft brushed polyester lining and added faux leather trim. This kind of fabric is easy to clean incase of any spillage that occurs during air or road travel. AND if your hands are full, you can clip a small bag on the outside of the luggage to free your hands.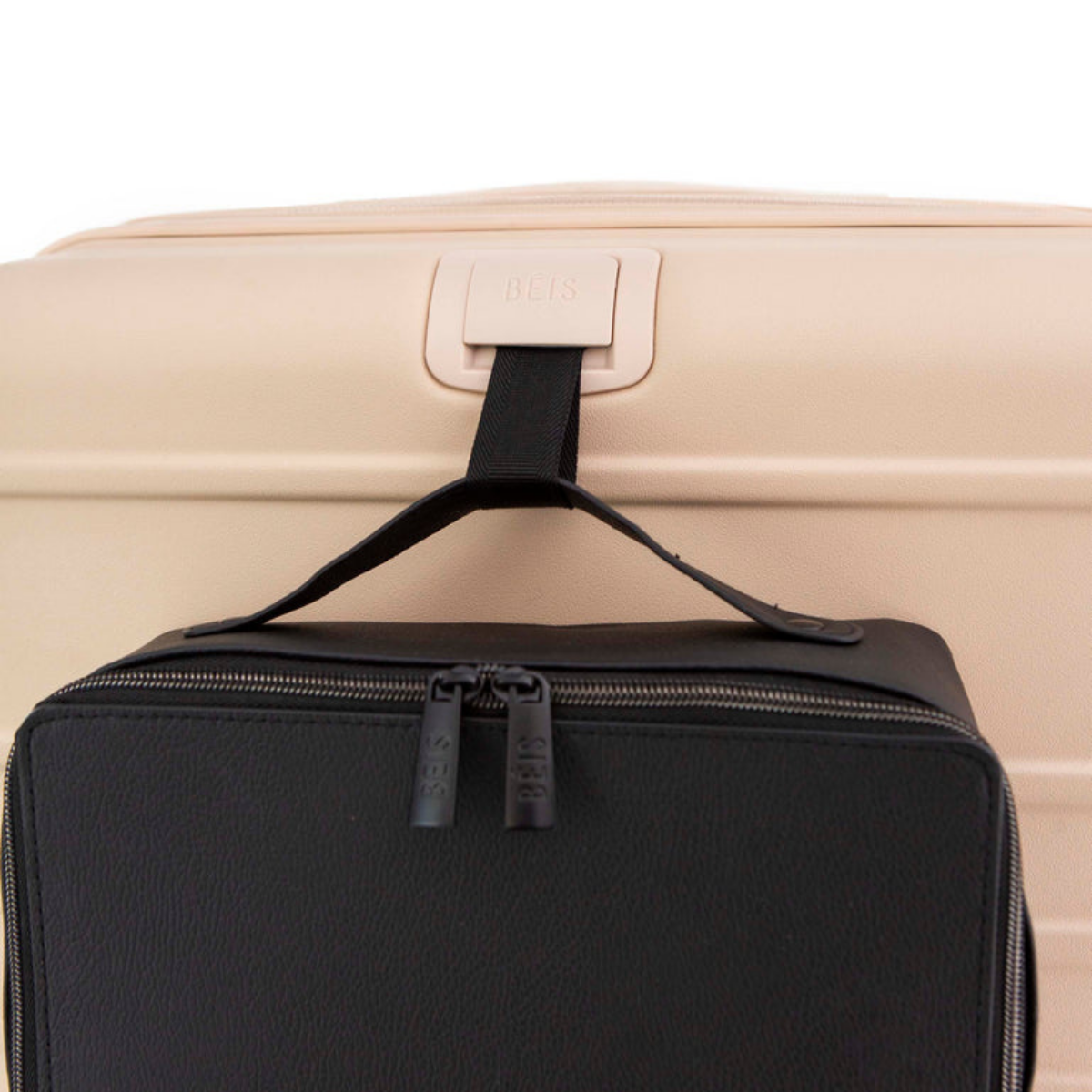 Backpack? Backpack.
Now I know that a carry-on is already going to be your right hand, but a backpack is always good to have when you need to grab something quick like your favorite magazine, snacks, or laptop. I was browsing on BÉIS and fell in love with The Sport Tote. The versatility of this bag is unreal. You can go to the gym, mall, airport, etc. and it doubles as a tote and backpack. With 2 big pockets on the outside and a large zip pocket inside, you won't run out of places to put your things. It's also easy to get into with the drawstring closure that locks, so all of your valuables are safe.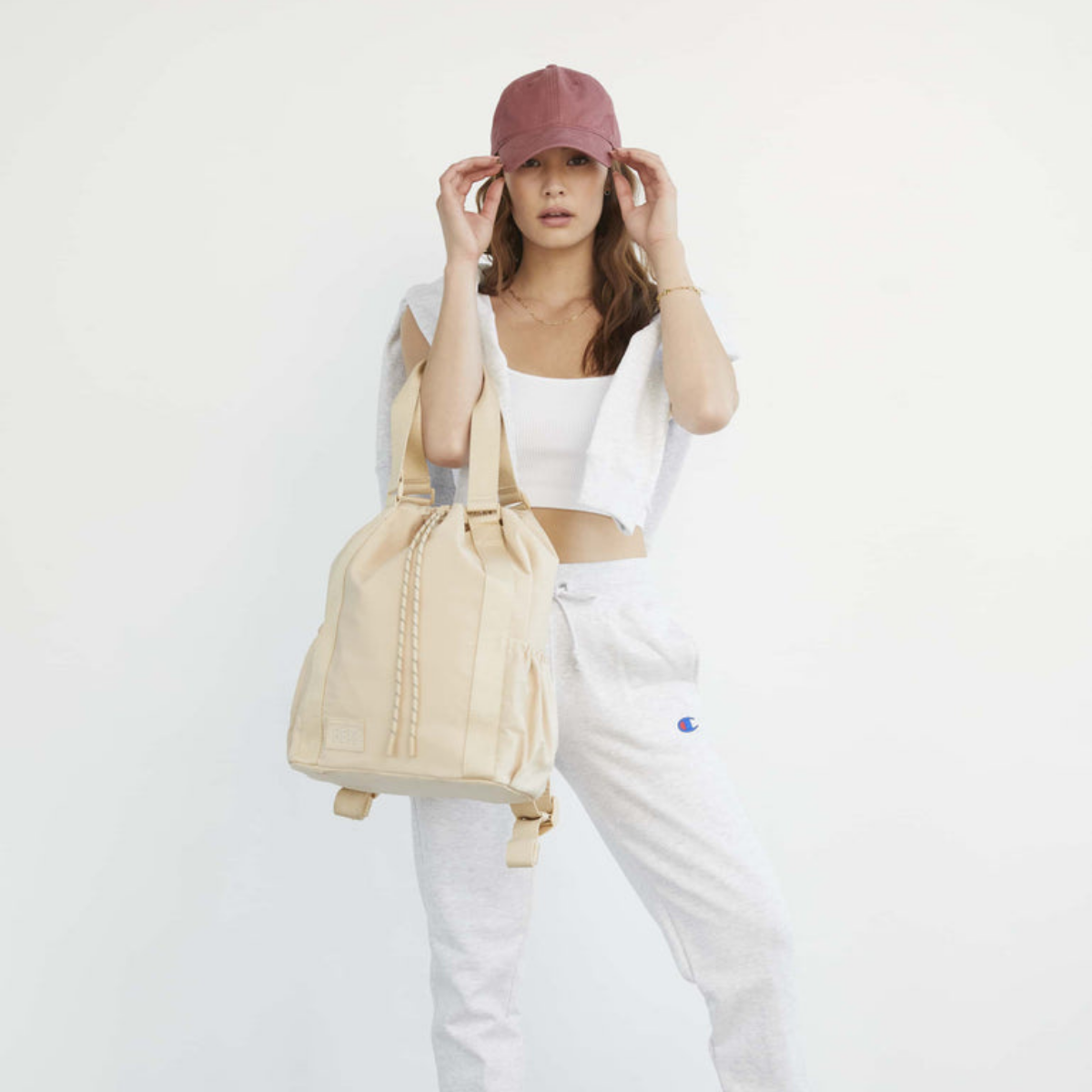 The Fanny Pack
And who doesn't love a matching fanny pack to go with all of your travel bags. The convenience of a fanny pack is to-die for due to the fact that it is literally right in front of you at all times. The Sport Pack on BÉIS is the perfect fit for anyone looking for a lightweight, trendy travel piece. It has an adjustable strap and so many d-rings to clip on anything you might need to. A zipper pocket is placed on the outside and inside for security and a key-leash is inside, so you don't have to shuffle to find your keys.
Bonus: The double zip opening makes it easy to get in and out of no matter how you choose to wear it.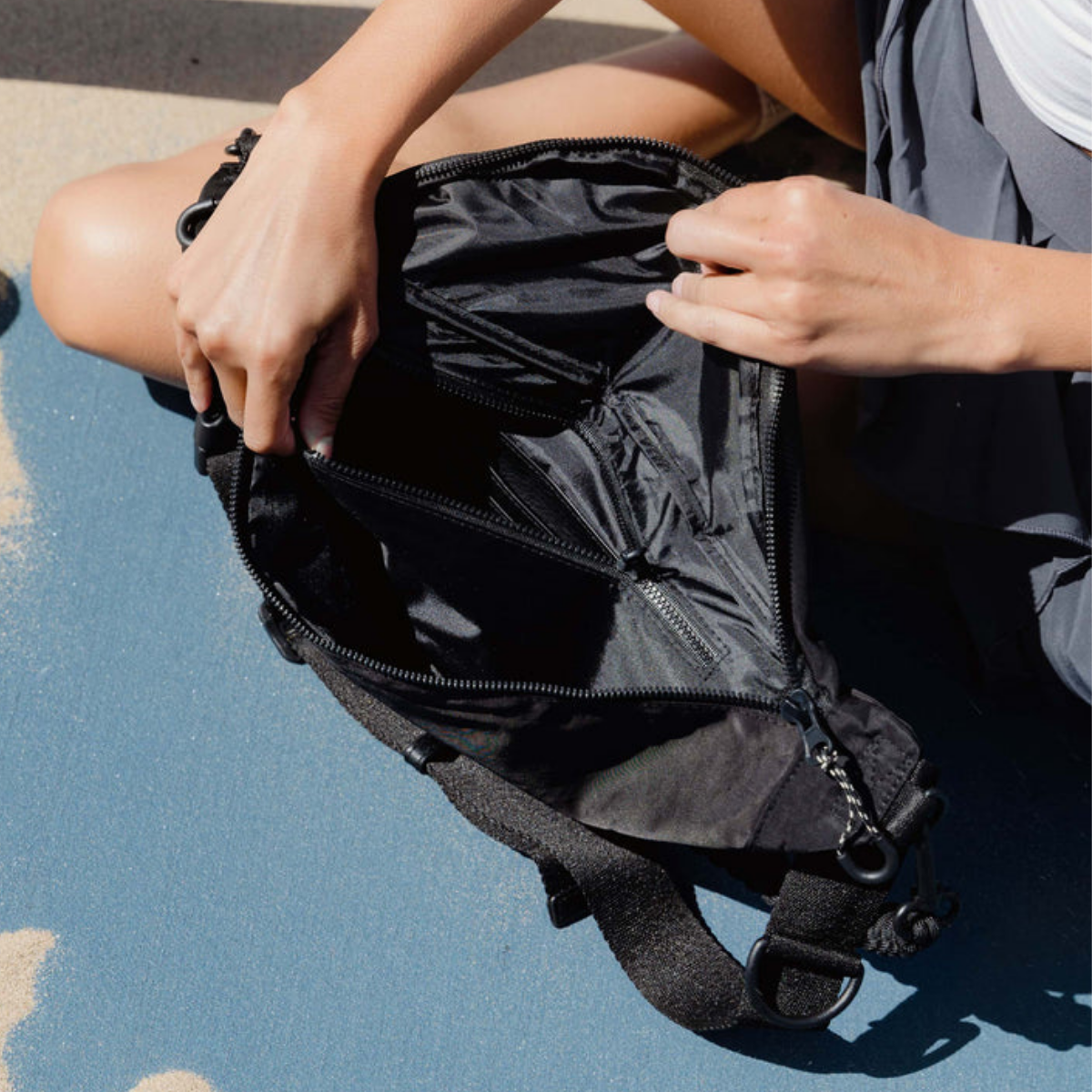 So now that you know all about BÉIS and what they have to offer, go treat yourself to all or some of these great travel items. I know I will definitely be purchasing my travel bags from here. I also feel relieved that I won't be sweating over the prices either!