Hi D-RAVEL Travelers, Monica (@moni_sundquist) here! My family travels to Vail, Colorado, almost every year (depending on snow conditions) for a 4-day getaway packed with an abundance of outdoor activities and food destinations that anyone would enjoy. The views are hard to beat, especially in the winter time with powdery snow covering the mountains. A picture cannot do it justice, you just have to make the trip there.
Here are my recommendations for best outdoor activities, shopping, and eateries:
Skiing (Of course)
The very best of Vail is definitely the mountain. My family and I ski the majority of the time and there's no better feeling than taking the gondola up and being up in the mountain all day. Once at the top, I like to spend my ski day on the back side of the mountain, Blue Sky Basin. The runs are more intermediate over there, but the fact that it feels untouched and is less busy than the front side makes me feel like I'm the only person there. I remember one trip when it snowed 12″ and fresh powder covered the whole Basin. My dad and I were skiing up to our knees in light, fluffy snow. It doesn't get better than that!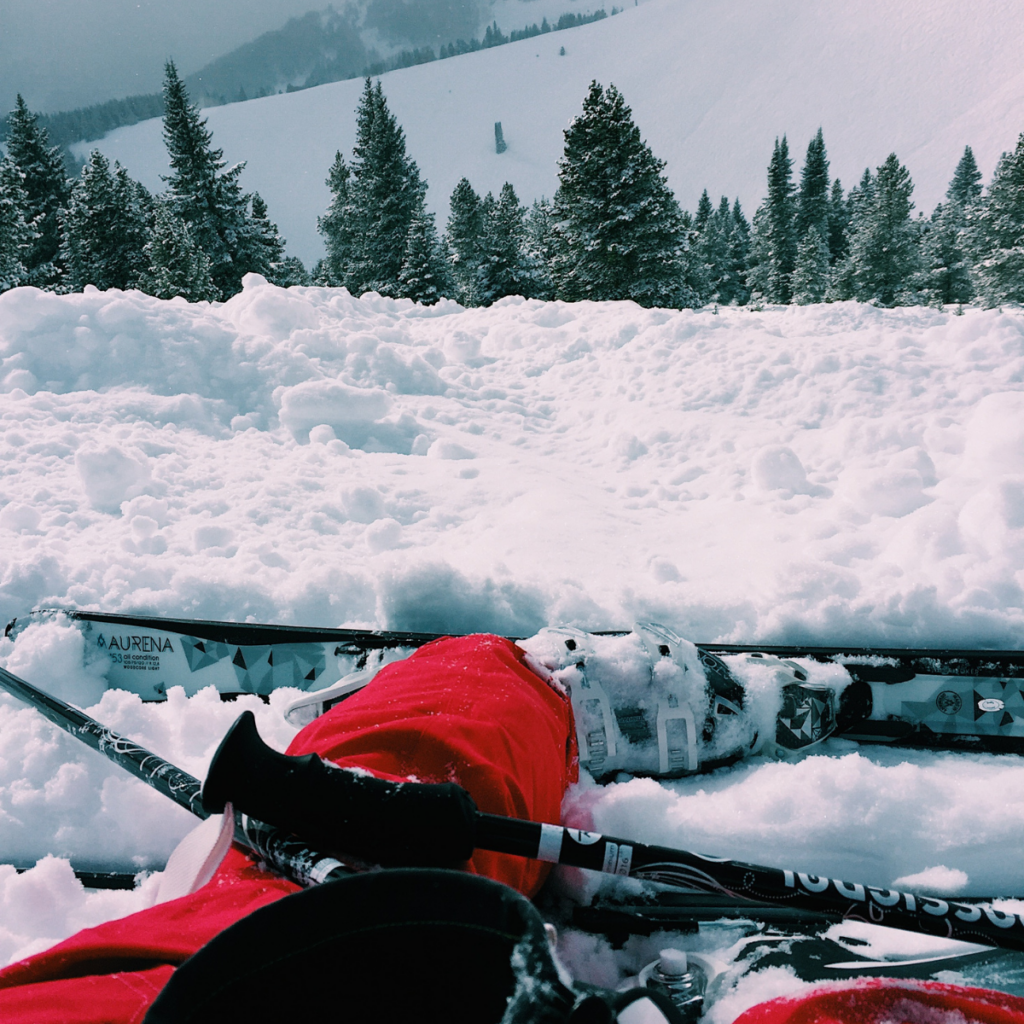 Snowshoeing
Not a big skier? That's ok! Vail also has snowshoeing as an option for those who enjoy walking rather than gliding down the mountain. The Nordic Center, located right next to the mountain, offers tours that take people through miles of scenic trails.
Alderhof Ice Skating
Right in the heart of Lionshead is a quaint, charming ice rink by the Arrabelle Hotel. Feel free to lace up those skates and spend an evening gliding under the stars. There is a small fee for skating and skates are available to rent, but trust me it is worth every cent! When I went skating, it was like a scene straight out of a movie. I spotted a gelato shop, Rimini Gelato & Chocolate, while skating and decided to stop for a snack afterwards. It was very convenient if you ask me!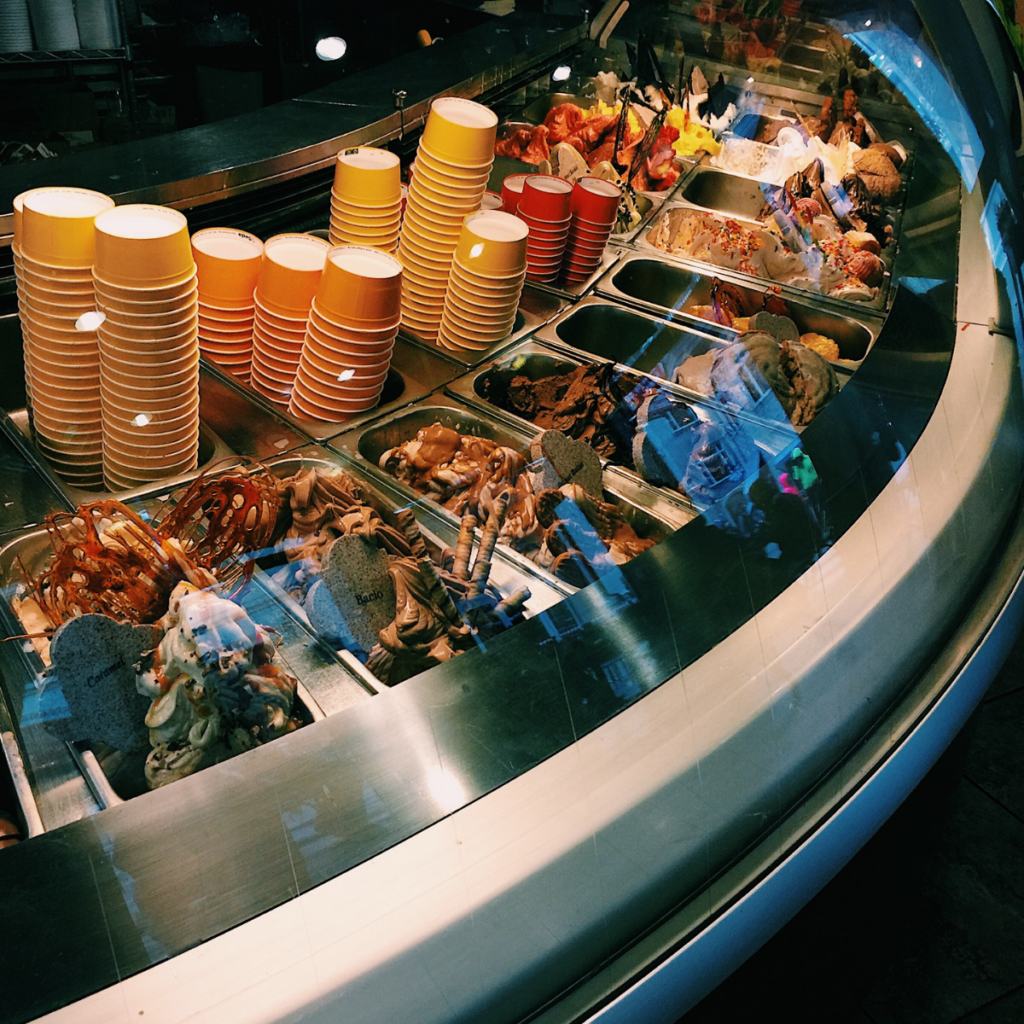 On days when my family and I wanted a break from skiing, we would stroll through Vail Village taking our time, and admiring the many colorful twinkle lights strung along all the shops. Making our way down the cobblestone pathways that connect all the shops, we start to venture into the best retail experience Vail has to offer. Whether you're looking for high end clothing, winter gear, or those must-have souvenirs, Vail has it all.
The Shops
Blitz Boutique
One of my favorite shops in the village is Blitz Boutique. It's a cute, local shop right in the heart of Vail Village that offers clothing ranging from ultra-casual to super formal as well as a bunch of accessories and gifts like jewelry, candles, and bath products. They offer many designer brands such as HOBO Handbags, Vince Camuto, and Valley Eyewear, and over 50 additional brands.
Helly Hansen
If you are in need of new outdoor gear, Helly Hansen is where you should stop next. It is located in the town right next to Vail Village, Lionshead, which is just a short 5 minute bus ride away. Their clothing can withstand the harshest weather and roughest rides down the mountain. Due to the quality of their products, Vail resorts and Helly Hansen have had a partnership for some time and that is why if you are ever skiing in the mountains, you'll see all of the ski instructors and Vail staff decked out in Helly Hansen gear.
Gorsuch
One of the higher end shops and my most favorite is Gorsuch. They sell many designer brands and clothing for the winter months. My favorite brand they sell is Alp-N-Rock because every year they have new long sleeve Henley T-shirts with little photos of Vail printed onto them along with intricate embroidery and stitching that is reminiscent of this beautiful town.
And yes, although skiing and shopping is fantastic, you need to refuel. I recommend grabbing a gourmet meal or a quick bite at one of these restaurants:
Eats
Blue Moose Pizza
Nothing better than grabbing a quick bite to eat at the best pizza place in town … Blue Moose! The atmosphere is so fun and great for a casual night out. They have many options for pizza, salads, or pasta. Every time I eat there I get the Caesar salad as an appetizer and create my own pizza that consists of cheese, peppers, and pineapple. And yes, pineapple DOES belong on pizza. To pass the time while waiting for your food to come, each table has crayons and tablecloths that are just sheets of paper for you to write or draw on.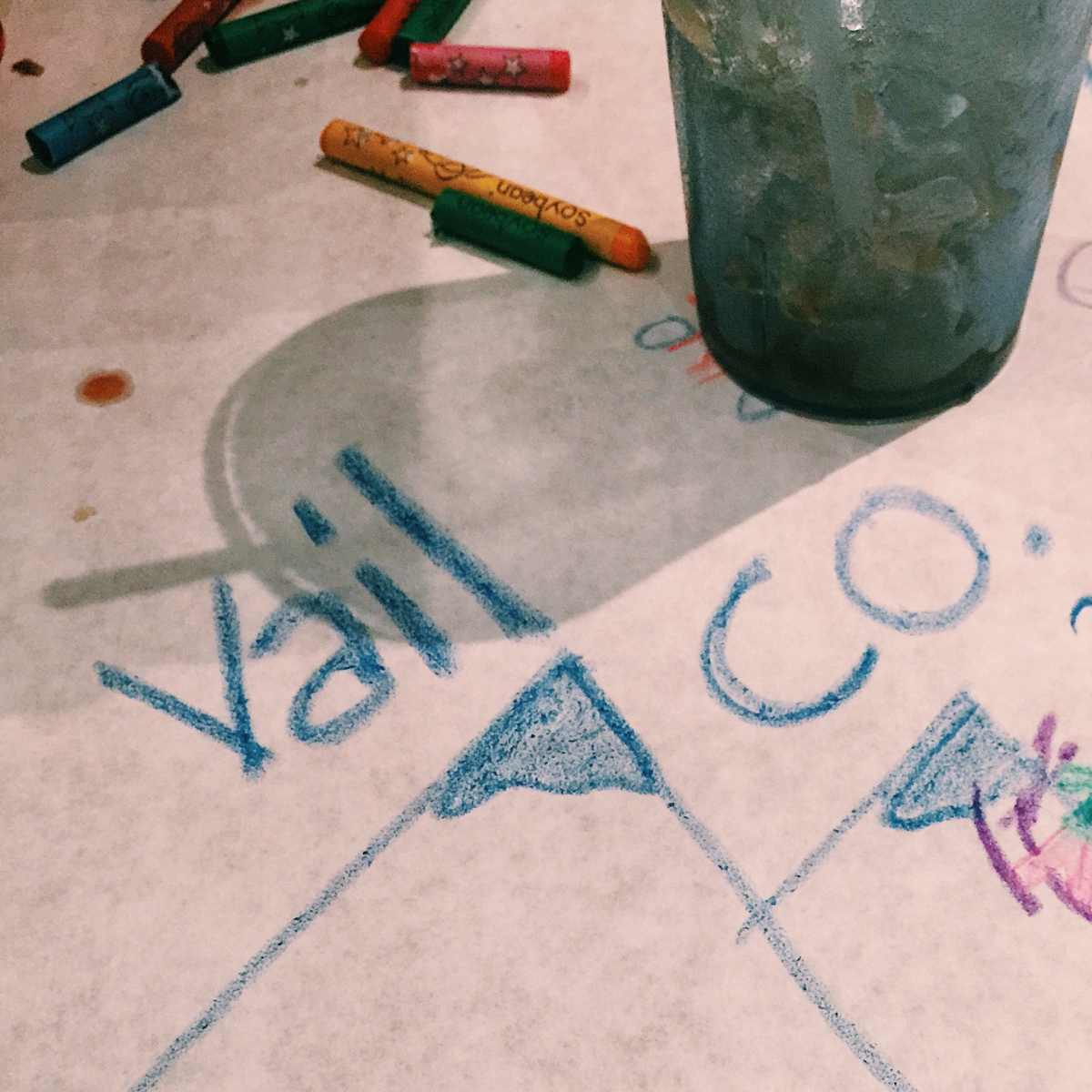 Sushi Oka
For all you sushi lovers, Sushi Oka is amazing. Depending on which kind of dinner experience you're craving, you can either do dinner hibachi style or sit at the sushi bar. I prefer the sushi bar and always get the same thing every time I go there: edamame, Vail Roll, and scallop sushi. My friend got a sushi cocktail, which is literally sushi rolls in a martini glass. Soooo good!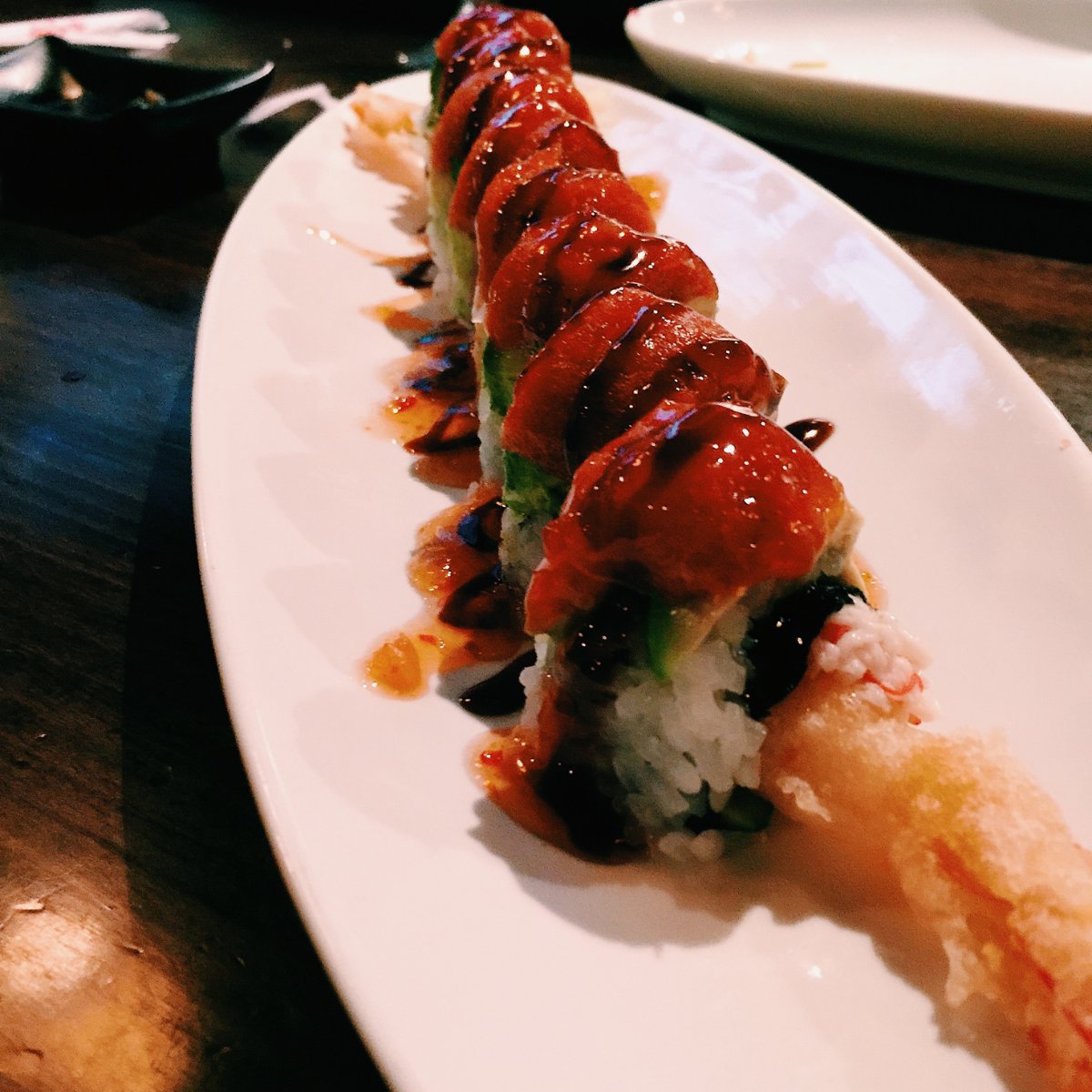 The 10th
For a more fine-dining experience, check out The 10th. Fancier clothes are recommended for this restaurant located at the top of Vail mountain. When my family ate here, we went later at night and in order to get up to the restaurant we needed to take the Gondola One. We were given blankets to cuddle up with for the 15 minute ride and the stars were incredible. The 360 degree window around the gondola made it feel like we were surrounded by them. The menu includes burgers, pot pies, pizza, steaks, salads, etc. I recommend the steak with a side of their well-known truffle fries and a glass of chardonnay.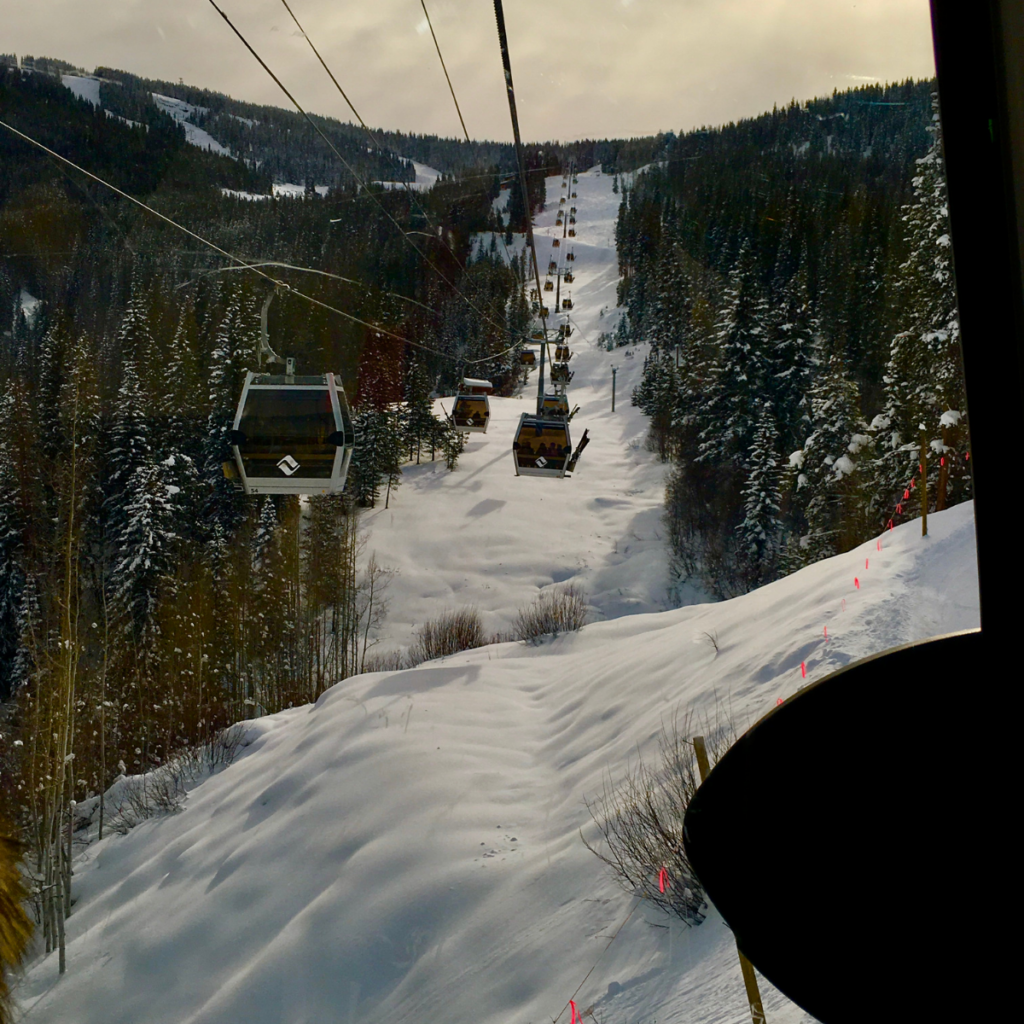 I hope you will take my advice and swing by these places on your next trip to Vail, Colorado. Take lots of photos and enjoy the time you will be spending outdoors and in stores. Happy Travels D-RAVELERS!