Dearest D-Ravel Traveler,
I'm back (@g.rods – find my other blogs on Bali, Cape Town and Singapore on D-RAVEL.com) this time to share all my knowledge and help you plan the ultimate adventure around South-East Asia's land of smiles. Yes, I am talking about Thailand. Keep reading for your ultimate Thailand travel guide!
There is a reason Thailand tours can be seen at all of your local travel agencies, in magazines and posters worldwide. It is truly a once-in-a-lifetime experience and should be on all travelers' bucket lists.
Thailand will make you feel the surge of its exotic, foreign culture as soon as you step off the plane. Sit tight, jot well and brace yourself for an epic 16-day adventure across world class beaches, grand palaces of temples, mountains and of course, some of Asia's best cuisines.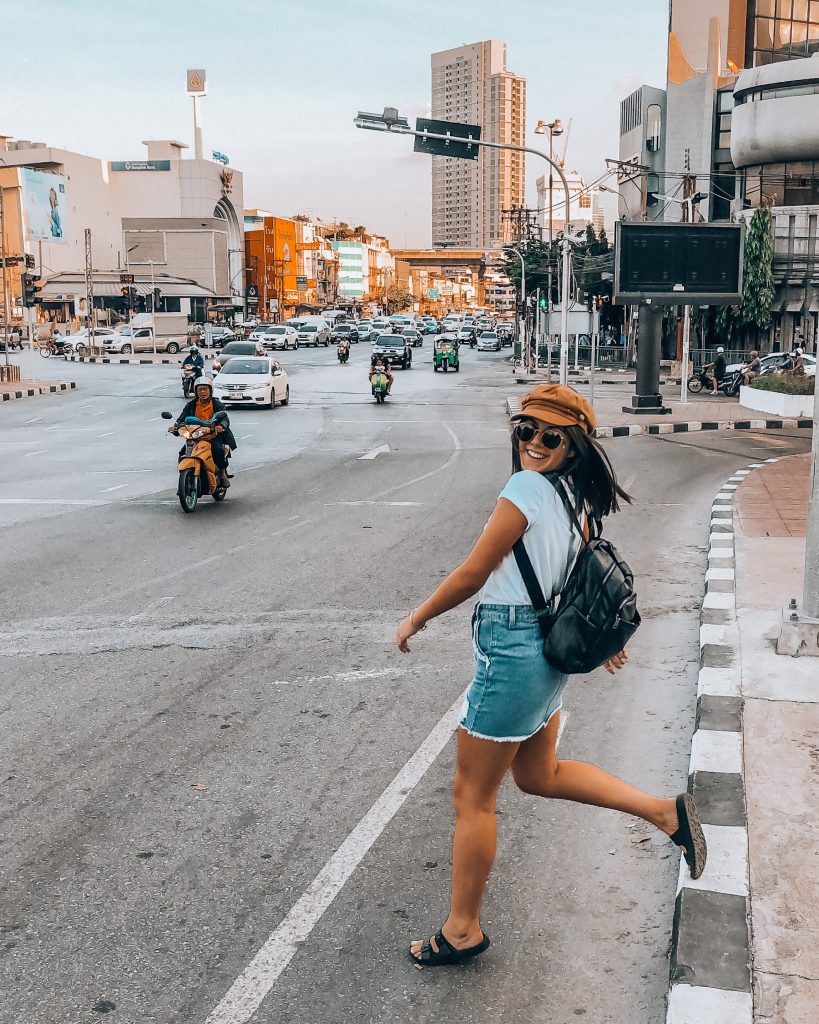 Familiarize Yourself
Currency: Thai Baht ฿ (1 Baht= 0.033 USD)
Language: Thai is the main spoken language of Thailand in all major areas in Central, Southern and Eastern Thailand. There is a northern Thai dialect called Lanna, which is spoken up north in rural Thailand and in the major cities of Chaing Mai and Chaing Rai. English is widely understood, spoken and written in the bigger cities and major tourist destinations.
Weather: Like most South-east Asian countries the weather is hot and humid year-round in Thailand.
Best time to visit: November-April you will be guaranteed loads of sunshine with temperatures reaching 34°C/ 93°F. January is generally the least humid month while February and March are the sunniest and driest. April-October is the rainy season in Thailand and the weather will still be hot and humid with the occasional afternoon rain. If you prefer avoiding the crowds, I suggest visiting in May or October.
What to Pack
You will need to pack a variety of light, airy clothing for your time in Thailand. The humidity calls for easy, breathable wear. Chuck out your denims, you will not be needing them. I suggest a few linen pieces, culottes and longer length skirts for your visits to temples, as well as some shawls or T-shirts and blouses to cover your shoulders. A couple of dresses, skirts and rompers are a must for that effortless chic look while remaining comfortable for your daytime travel. Pack a good pair of comfortable walking shoes, hiking boots (for those who are interested in hiking up north), a versatile white sneaker and couple of sandals for the beach. I suggest packing a light windbreaker regardless of the season for rainy days and waterfall treks. Lastly, loads of swimwear and bikinis for that afternoon dip in the pool to cool off and for those epic island stays coming up!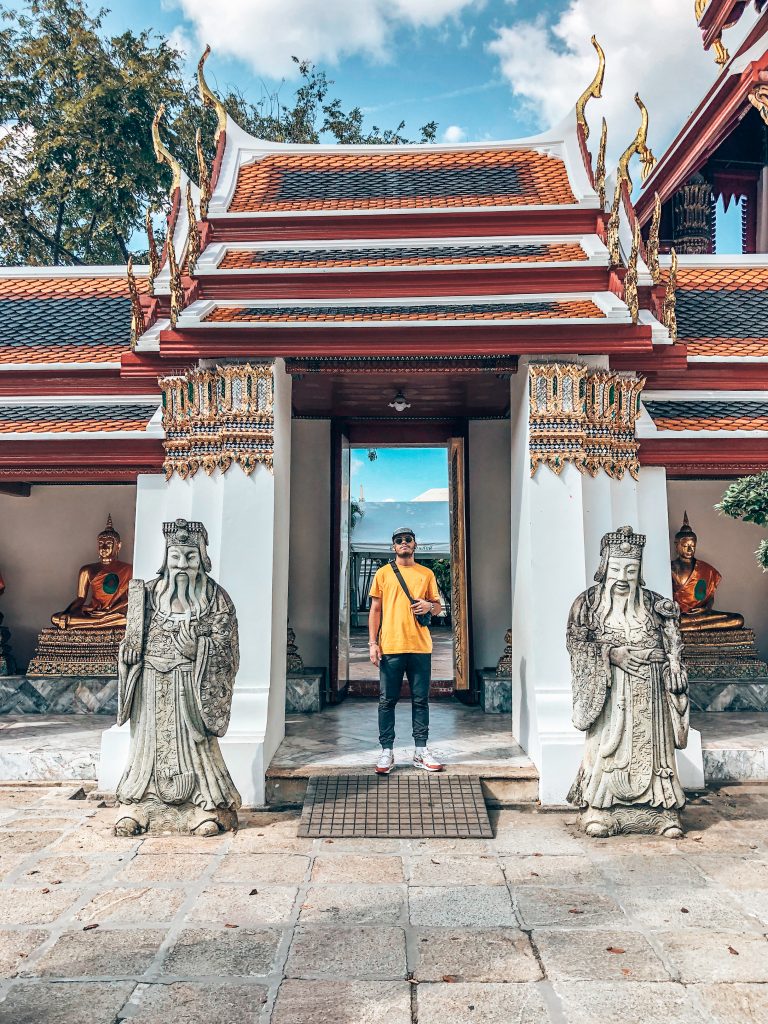 Getting Around
Tuk-Tuks are for the tourists. The best and most affordable way to speed around Thailand is by using tuk-tuks. You will be able to flag down plenty of tuk-tuks in Bangkok as well as southern and eastern Thailand. Grab and Gojek are easily available (download these apps before you head to Thailand). These are also the most reliable in terms of payment because it has a fixed price, so unlike meter taxis and other transport, you will not get scammed.
Up north in Chaing Mai there are no Grabs or Gojeks, and tuk-tuks are not as frequent. In the northern parts of Thailand, the main form of transport among locals and tourists are the red taxis. These are like a bus and taxi in one service. They are pick-up trucks that have two long benches that can sit up to 10-12 passengers. You will likely be sharing these taxis with other passengers and there are no fixed taxi routes. You simply flag one down, tell the driver where you would like to go, negotiate a price and hop on the back. The driver will let you know when you have arrived at your destination. Alternatively, you can hire a scooter and blend in with the locals for $6 a day.
Itinerary
Now that you have the basics figured out, lets jump into the fun stuff!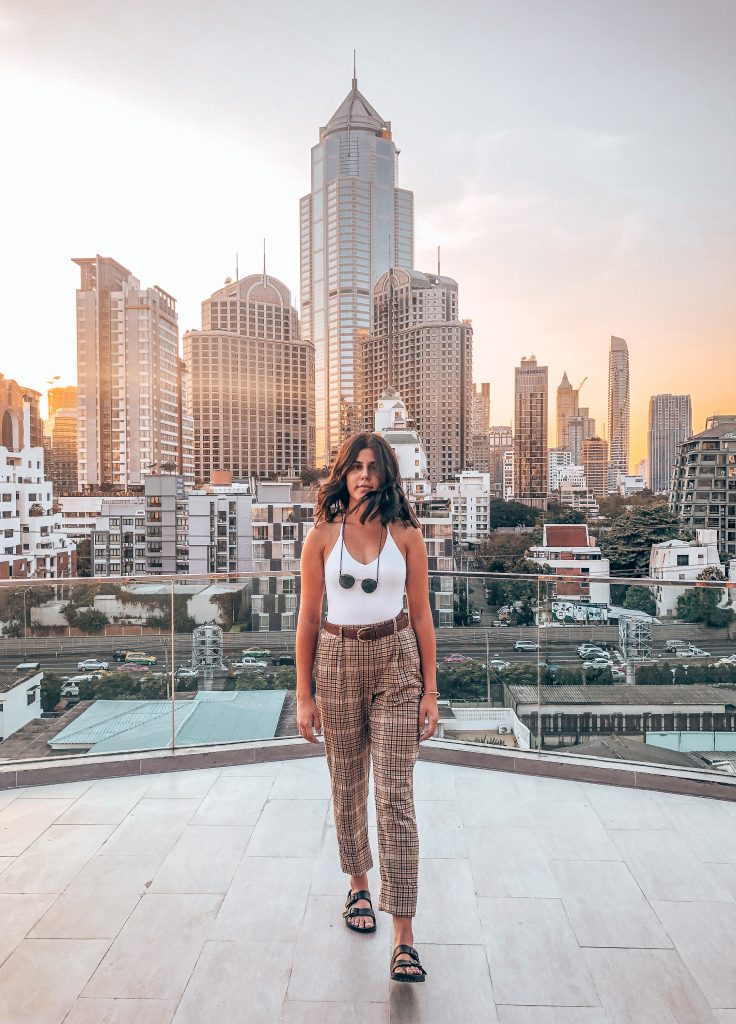 Bangkok (Day 1-2)
Welcome to Thailand's capital. With a population of 8.2 million here, you will feel the vibrant Asian city culture and experience the buzzing sounds of scooters and tuk-tuks that make Bangkok famous.
Day 1
Chao Phraya River Tour
You can join a Chao Phraya River tour, which is a hop-on-hop-off style boat trip along the river, which will stop off at these famous temples.
Start the day off early by visiting Wat Arun, the Temple of Dawn. Since Wat Arun is the quietest in the early morning, I recommend visiting this temple before the crowds, as by midday it gets incredibly hot and there is little to no shade here. Wat Arun stands tall along the Chao Phraya River with its huge white stupa. It is one of the most famous temples in the country.
Visit the spectacular Grand Palace. This is a complex of buildings including temples, administration courts and royal homes, which has been the official residence of the Kings of Siam (and later Thailand) since 1782.
See the temple of the reclining buddha at Wat Pho, another large temple complex which is a 10-minute walk from the Grand Palace.
Street Food
This evening, head to the Yaowarat Road Night Market and immerse yourself in the famous Thai way of life with street food. This market is a frenzy of diners and vendors every night.
Pro-tip: when in doubt on where to eat, look for the stalls with longer queues and more locals. This is the best way to avoid upset tummies and enjoy the authentic cuisine. A must try street dish: Pad Thai.
Day 2
World Famous Floating Market
Take a day trip out to the famous floating market of Damnoen Saduak. Nicknamed the city's official floating market, it is the largest and oldest market in Bangkok. This is an iconic Thai experience; the market was established in 1866 and is a canal maze bustling with vendors on long boats selling a variety of goods. With the market situated about an hour outside the city, I suggest joining this local tour operator for around $20-$30 that includes transport and a guided tour of the market.
Where to Stay in Bangkok
Hostel: Bed Station Hostel
Mid-Range: Bangkok Centre Hotel
Splurge: Bangkok Marriott Hotel The Surawongse
Train to Chaing Mai
Overnight trains are the most popular way to get from city to city in Thailand. This is a way to truly engage in the travel lifestyle as well as the local way of life. The overnight trains in Thailand are long haul trains with 11 to 13 hour trips. These trains offer you a glimpse of everyday Thai life with landscapes you often miss staying in the cities. Catch the #9 overnight train which leaves at 18:10, you can book your tickets here.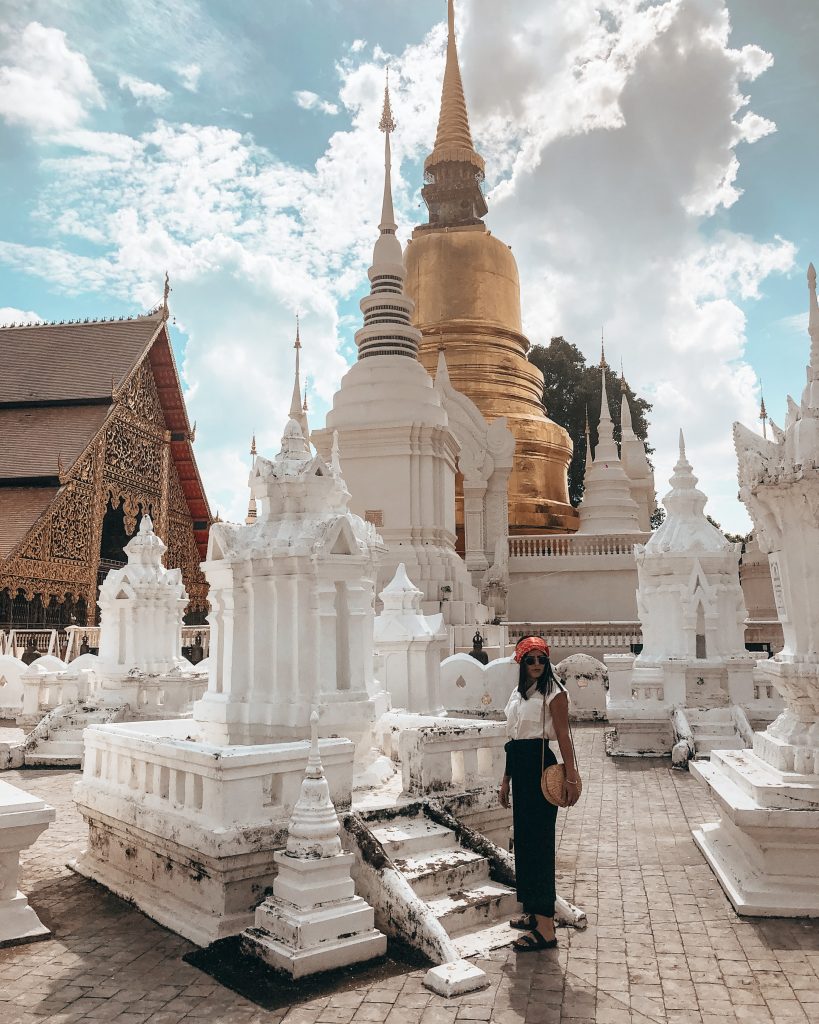 Chaing Mai (day 3-6)
The second largest city in Thailand is Chaing Mai, which is known for its laidback atmosphere, ancient temples, mountainous landscape and being home to tribal villages. This city provides wonderful natural attractions, hillside trekking and elephant sanctuaries.
Day 3
Doi Suthep
Start today off by visiting Wat Phra That Doi Suthep, a sacred site and a major pilgrimage destination to many Thai people. This temple is elevated on the beautiful mountain range Doi Suthep, providing stunning views of the city from a 1,700 meters high.
Elephant Sanctuary
Take a half-day trip this afternoon to Eco Elephant Care, a project started by a local family in the Meung Kud Village. Learn about elephant care, how they have rescued elephants from the tourist market and spend a lovely afternoon feeding and interacting with these amazing creatures.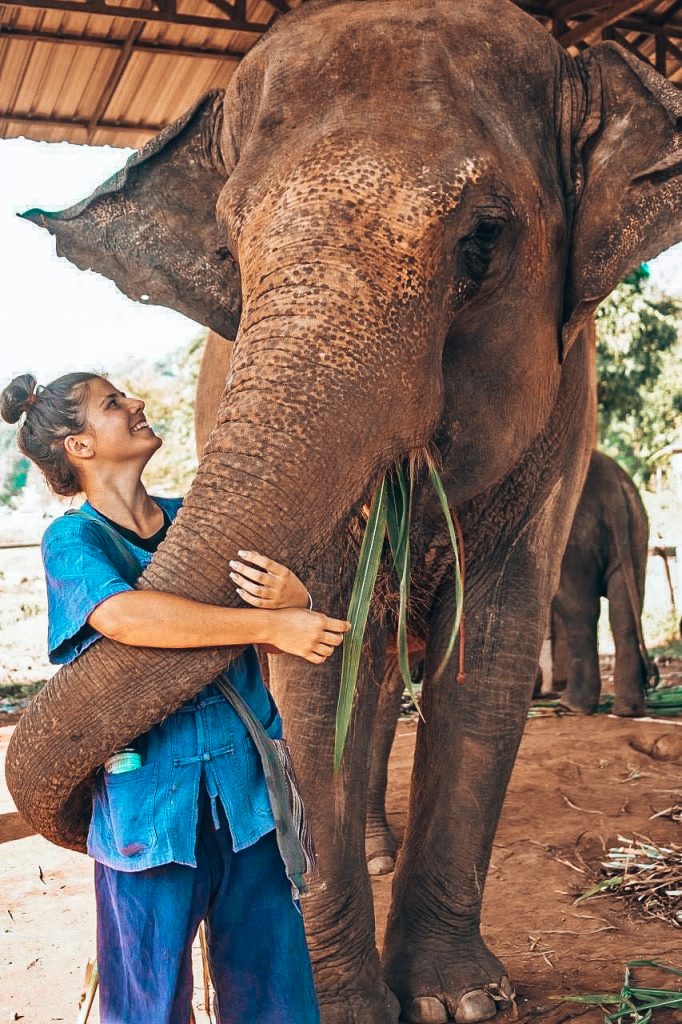 Chaing Mai Night Bazaar
This huge night bazaar runs every evening from 18:00 to 22:30. It is packed around two blocks with stalls selling a huge range of goodies to buy and food to eat.
Muay Thai Boxing
Muay Thai boxing is the national sport of Thailand. It is an ancient tradition and an especially important part of the Thai culture and way of life. There are gyms all around the country and a great way to support the industry and locals is to watch an event. We went to a great arena in Chaing Mai at Thaphae Boxing Stadium, you can view the schedule and book tickets here.
Day 4-6
Experience the rural side of Thailand and spend 2 days trekking the hillside and visiting local tribes. Check out this tour here. I highly recommended doing a hillside trek while in Chaing Mai. This is a true off-the-beaten-path adventure that you will remember for a lifetime. Getting the chance to live among the rural villagers and experience their way of life is a truly humbling journey to take yourself on.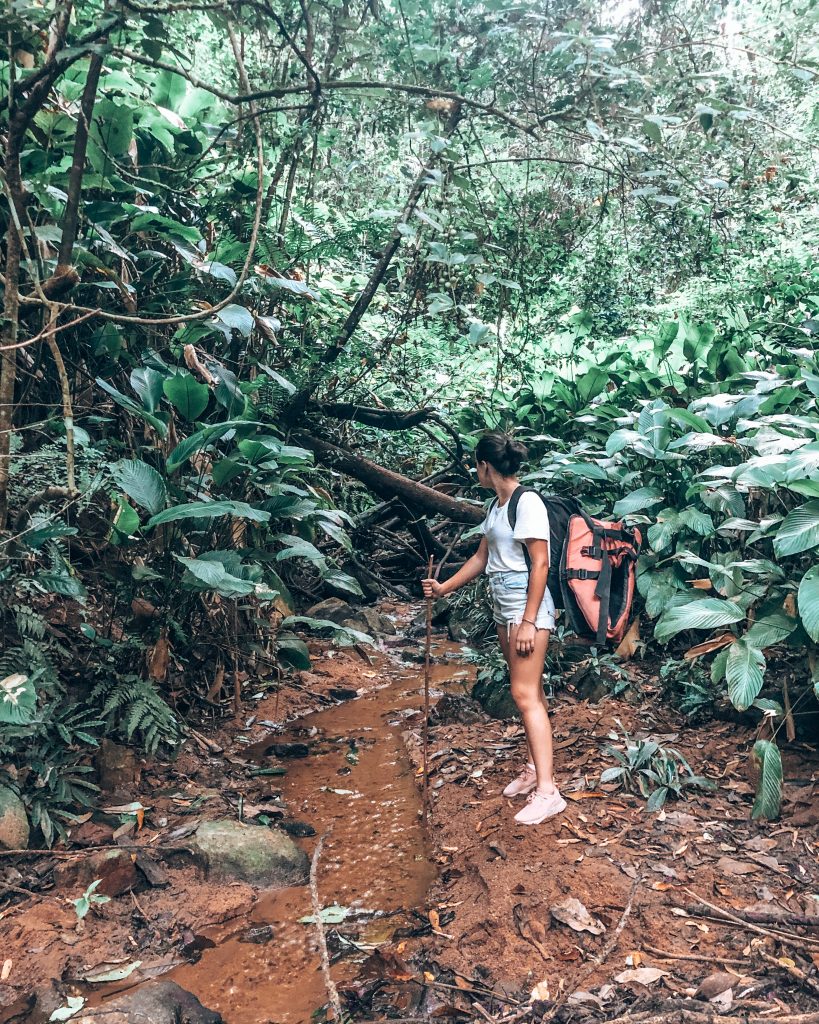 Overnight Train to Bangkok
Get yourself ready for another overnight train back to Bangkok. Be sure to pack yourself a good book to read! Book your train ride here.
Where to Stay in Chaing Mai
Hostel: S*Trips the Poshtel
Mid-Range: The Mellow Pillow Hotel
Splurge: Anantara Resort Chaing Mai
Bangkok (Day 7)
MBK Shopping Centre
It is easy to spend a day shopping in Bangkok's most legendary shopping mall, the MBK Shopping Centre. This mall has 8 floors packed with 2,000 shops that sell almost everything. It is popular with both tourists and locals, and while it may not be as upmarket and glitzy as Siam Centre, it is the place to go to experience the true Thai market of cheap goods!
Khao San Road
Join in on the infamous Bangkok nightlife in the madness of Khao San Road. Khao San Road is packed with clubs, bars, and street food. Known as the party street where alcohol is cheap, Khao San Road is a rite of passage for all backpackers in Thailand to visit. You will truly see Bangkok come alive on this street. Dance the night away at one of the various clubs along the street and try out the cocktail buckets.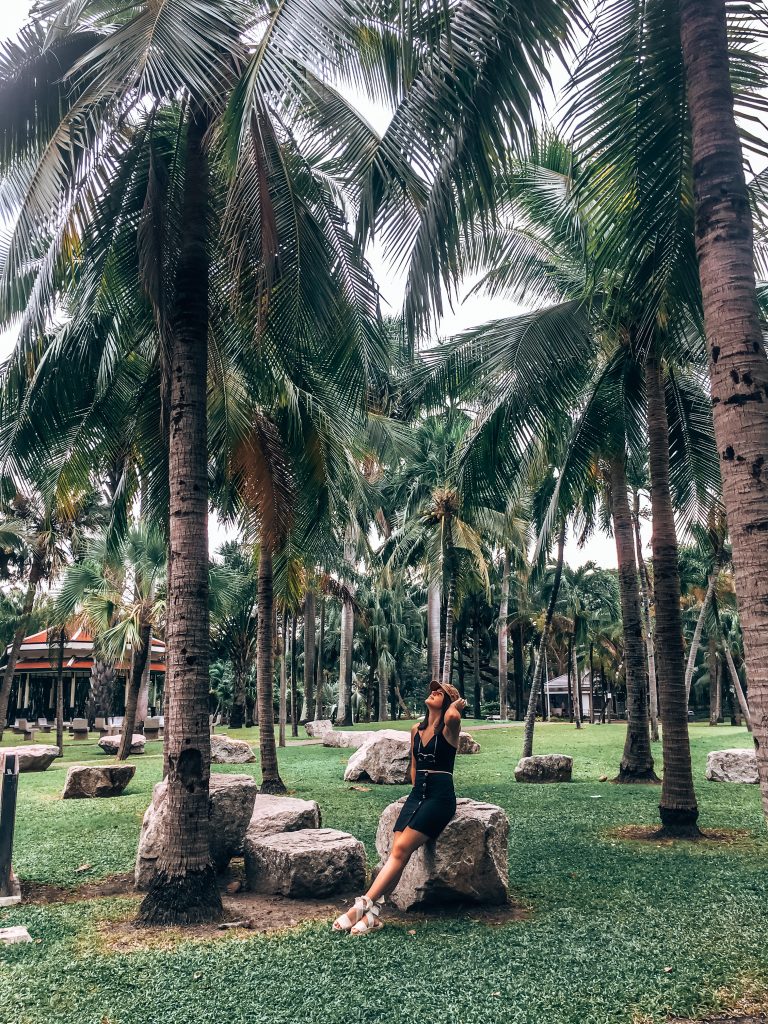 Bangkok (Day 8)
Thai Massage
A trip to Thailand is not complete with a Thai Massage. Take the morning to visit a local Thai massage spot, which can easily be found on all main roads and within walking distance at most hotels. Check out this one!
Lumpini Park
Take a relaxing stroll this afternoon in Lumpini Park. It is often coined the Central Park of Bangkok because it is a green oasis in a concrete jungle.
Overnight Train to Surat Thani
Board your next overnight train to Surat Thani and catch a bus to Khao Sok National Park. Get ready to experience the island life and charm of southern Thailand. You can book your overnight train and connection bus from Surat Thani to Khao Sok here.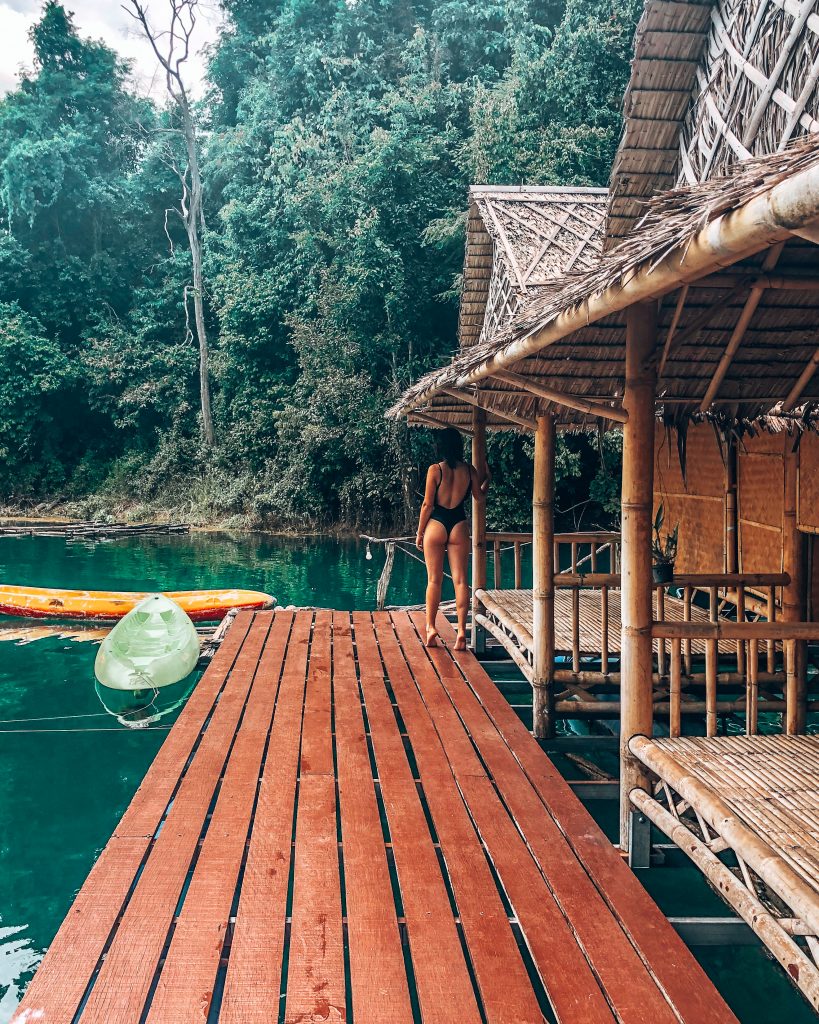 Khao Sok National Park (Day 9-11)
Khao Sok is one of Thailand's most beautiful and picturesque national parks, truly a hidden gem destination. Think lush green rainforest, limestone hills, waterfalls, hidden caves, and home to exotic wildlife. Most travelers skip this part of Thailand and move on to the islands down south, but I feel it's a truly unique experience and one that cannot be missed.
Day 9
Spend your morning settling in and traveling to your hotel. Get your hiking shoes on and familiarize yourself in the park with an afternoon solo hike or guided hike in the park. There are only a few trails that can be accessed alone, so if you would like to see more wildlife or hidden locations, I suggest getting a tour guide for the afternoon. Phone ahead to book some tours in the park as some companies need at least one day notice. The hotel's in the area will organise guided tours for you or at the entrance of the park there will be a variety of options. Entrance into the park is ฿300 ($9) and opens from 8am-6pm daily.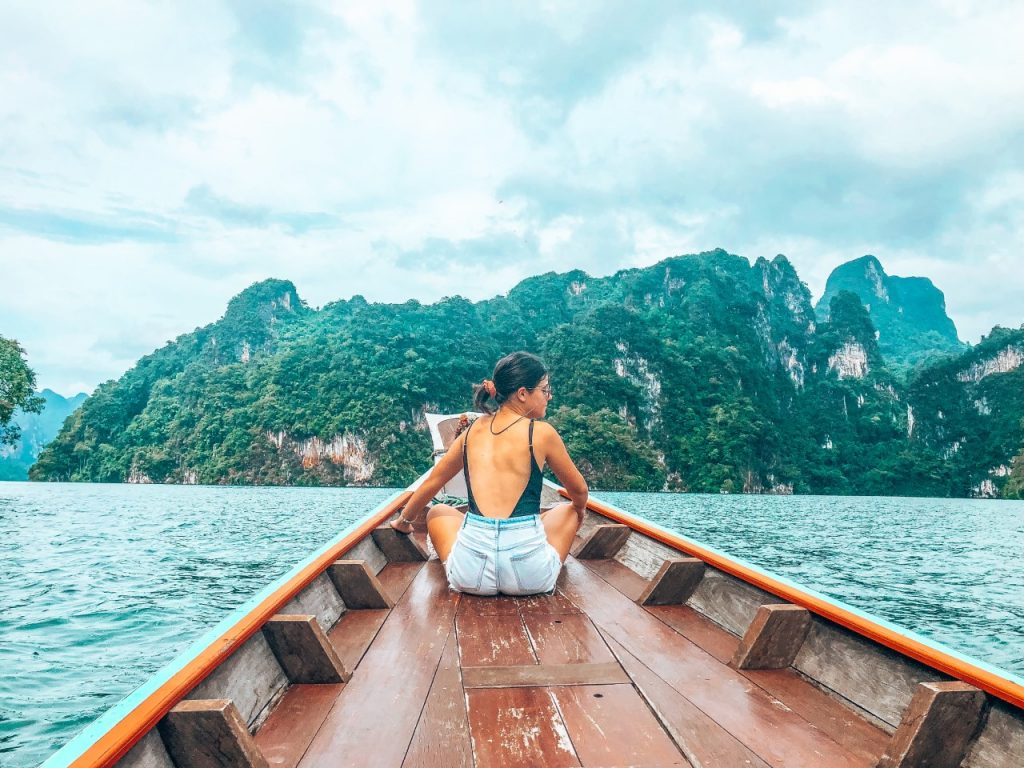 Day 10
Book a full day guided Khao Sok Lake tour and take a long tail boat trip along the Cheow Lan Lake, gawk at the massive limestone hills, stop off for lunch at a floating bungalow, and jungle trek through Tham Nam Ta Lu (water cave).
The Khao Sok region has a small town for tourist to stay with a street of accommodation and restaurants. You can opt in to stay in a floating bungalow however these are extremely basic type accommodations with no private bathrooms. We stayed in the Khao Sok Rainforest Resort, which was an affordable, tranquil villa in the forest.
Be sure to check out Jumanji Bar this evening for some drinks and music!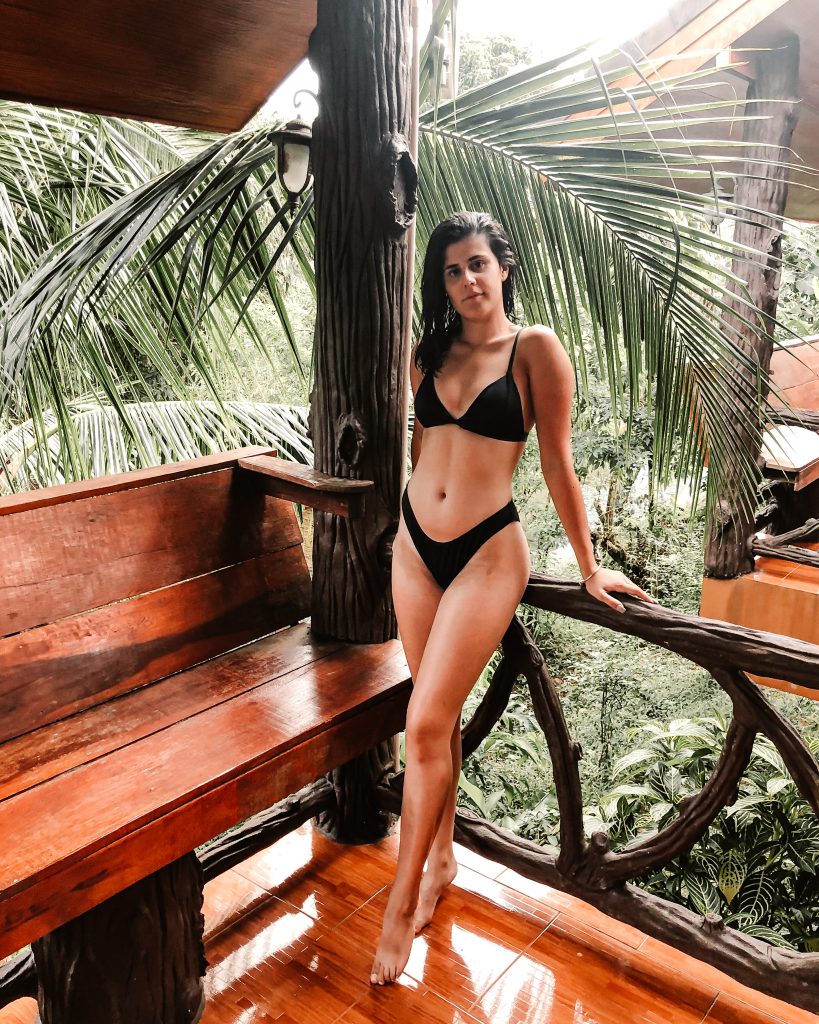 Day 11
It's time for island hopping along the famous south coast. Head to the Don Sak port this morning to hop on a ferry to the island of Koh Pha Ngan. You can book your tickets and transfers here.
Another great website to compare transfer prices and book ferries is 12goAsia.
Koh Phangan (Day 11-13)
An island you will almost always hear about from party fanatics and backpackers is Koh Pha Ngan. Renowned for its famous Full Moon Party, this islands hosts an all-night beach party that takes place on the night of, before or after every full moon. Koh Phangan is known as the party island of Thailand where the nightlife is great, bars are packed and hostels are everywhere. If this sounds like it's not your cup of tea, then fear not, there are plenty of quiet white sand beaches, private beachside bungalows and yoga retreats.
Where to Stay
Budget: Goodtime Beach Backpackers. This was my favourite place I stayed in Thailand, the hostel organises pub crawls, and loads of other activities. There are also private bungalows to stay in which are on the beach. We woke up every morning and walked straight onto sand with the beach being 10 meters away. There are hammocks all along the common areas, a large pool, paddle boards and kayaks that you can take out into the ocean.
Mid-range: Sarana Bungalows
Luxury: Santhiya Resort
What to Do
Watch sunset along the western beaches from Haad Yao to Hin Kong
Go to a Full Moon or Half Moon Party. Check dates here.
Visit Phantip Market for street food in the evening
Trek the Bottle Beach Hike to the secluded beach of Haad Khuad
Take a yoga class at The Yoga Retreat
Relax at one of the many beaches
Hang out at some of these top bars: Amsterdam Bar, Secret Mountain, Top Rock Bar and Zen Beach.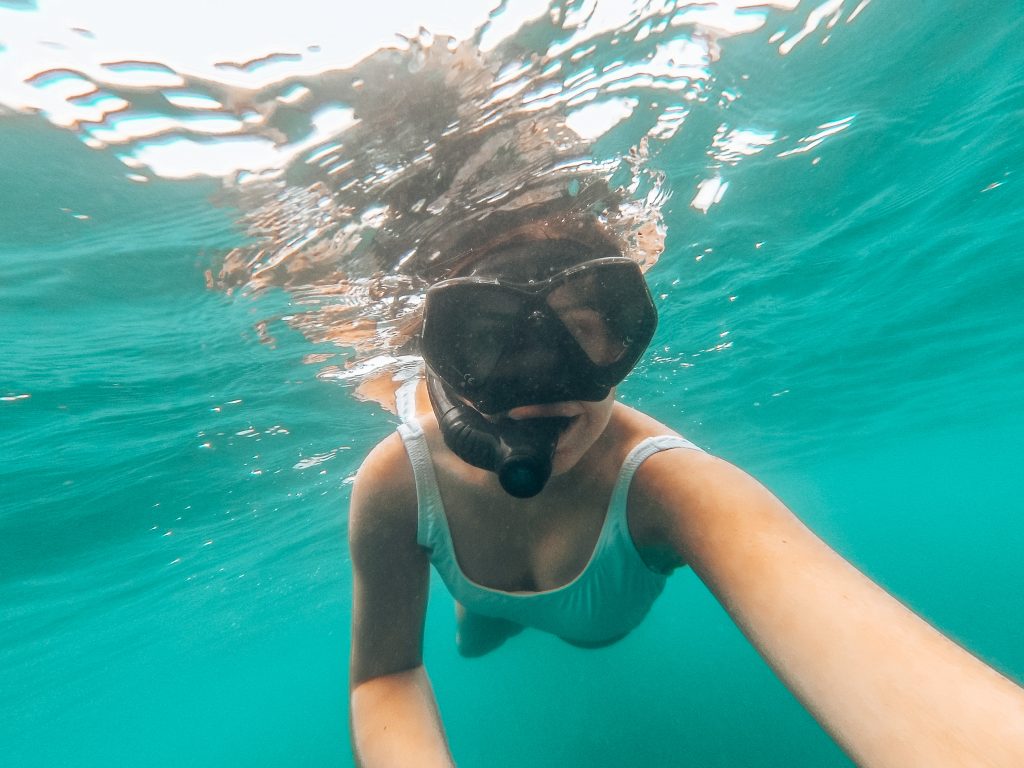 Koh Tao (Day 14-16)
It's time to head to the beautiful island of Koh Tao, get ready for a laid-back, relaxing atmosphere on the island that is known for its beaches but especially where divers and ardent snorkellers migrate to. It has a reputation as a world famous scuba diving destination and specifically the most popular place in the world to learn to dive. If you are a lover of marine life, Koh Tao is the place for you. If you are interested in scuba diving and want to obtain your PADI license, Koh Tao is one of the best places to do it. You'll be able to dive and see whale sharks. This was something I wished I had known before I went, as we would have spent 3 days here and did the course. I highly recommend staying on this island longer if this is something you are interested in.
Day 14
Book a 1 hour ferry this morning from Thong Sala Lomprayah port Koh Phangan to Mae Haad Koh Tao here.
Spend the morning relaxing at one of these well-known beaches in the area:
Sai Nuan: quiet, crystal blue water, huge rocks and towering palm trees
Freedom Beach: a popular beach known for its snorkelling
Sairee beach: best sunset spot
Shark Bay (can only be accessed through a resort where an entrance fee needs to be paid)
You can book a snorkeling trip with some local companies this afternoon which will take you to some popular spots known for bright corals, turtles and black tip reef sharks. Check out this tour operator.
Day 15
Head to the port and book yourself a boat trip to Koh Nang Yuan. Koh Nang Yuan is a small group of islands set just off the coast of Koh Tao, for about ฿300 ($9) you can get a return trip, and entrance to Koh Nang Yuan is ฿100. You can hike up to the famous viewpoint where you will be graced with glorious views of the surrounding islands and crystal blue waters. To spend a laid-back morning relaxing on the beach, I suggest coming here early, as the island gets lots of visitors by midday.
You can take the afternoon to see some of these iconic viewpoints on Koh Tao:
John Suwan Viewpoint
Love Koh Tao Viewpoint
Sunset Viewpoint
Mango Viewpoint
This evening, head to Sairee Beach for sundowner cocktails. You'll see that this spot is where all the islanders meet up and there are loads of bars and restaurants along this beach to explore while enjoying great cocktails and music!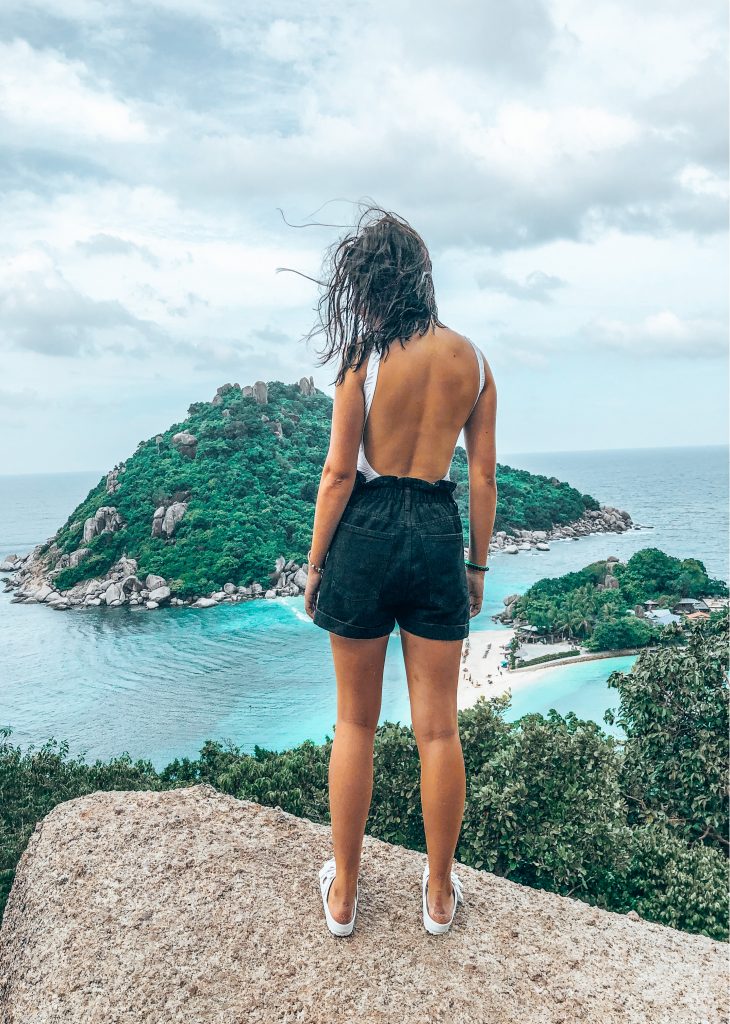 Where to Stay
Budget: Savage Hostel, a great boutique style hostel with dorms as well as private rooms.
Mid-range: Seashell Resort. This is where we stayed, and it was in an amazing location. The resort is on Sairee Beach and offers its own PADI courses. Most hotels and resorts on the islands are affiliated with PADI courses and instructors.
Luxury: Overthemoon luxury pool villas
Heading back to Bangkok – Suvarnabhumi Airport
You will need to catch a ferry from Koh Tao to Chumphon Ferry port where you can board an overnight train from Chumphon to Bangkok Central. You can opt in to take a bus, which is 10 hours, or you can catch a flight from nearby island Koh Sumai straight to Bangkok. Use 12goasia to book your return tickets.
I hope this blog makes you excited to plan a future trip to Thailand, the land of smiles! Happy traveling fellow D-Ravelers.